Crane Servicing & Conversion
Scottish Crane specialises in the supply of new cranes specifically designed to meet your operational needs.
We also have considerable expertise in the area of crane conversions including: from cabin or drum control to pendant, infra red or radio control, from DC to AC supply, and the replacement of bare copper conductors with modern shrouded conductor systems.
Refurbishment
Scottish Crane can refurbish and upgrade most types of lifting systems.
We can alter spans, should you need to move one of your existing cranes, as well as carrying out complete mechanical and electrical overhauls. All work is carried out fast and efficiently by our highly skilled teams.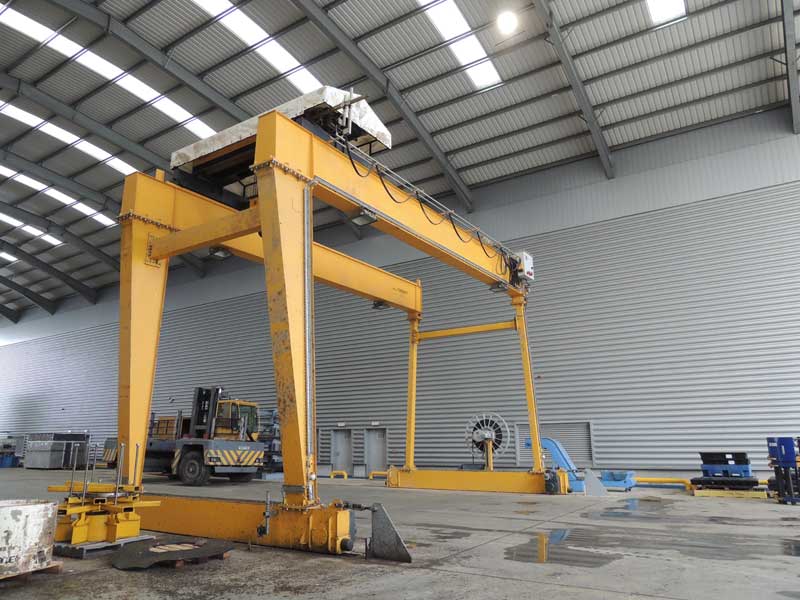 Gantries, Runways & Monorail Systems
Our engineers will put together the complete package to meet your lifting needs. Scottish Cranes in house design and manufacturing facility enables us to custom-build gantries, runways and monorail systems to the highest engineering standards.
Crane downtime can be extremely costly which is why our mobile service engineers are on-call day and night to handle both routine and emergency repairs.
Maintenance Plans
The best way to guard against costly breakdowns is a Scottish Crane maintenance contract. Regular servicing helps to maintain the overall efficiency of cranes and enables us to spot most faults before they become critical. Service log books are provided and updated after every service. Visits are scheduled to minimize operational disruption.